Collecting our thoughts and scrounging up old photos....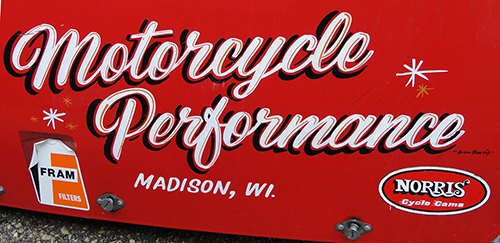 Bill Whisenant has been working on motorcycles since he was 16 years old, working after school at Klein-Dickert Honda until graduation. Chuck Wagner, the head machinist at Englehardt, recruited Bill to work there during his studies at UW, and he did so until going into business.
September of 1976 - Bill Whisenant established Motorcycle Performance as a subcontracter of Kawasaki Cycle Center.
Motorcycle Performance was officially opened in this location on April 11th, 1978, and we've been here ever since! The store itself has gone through some changes as we save money for rennovations and upgrades (the large warehouse was added, the side yard was enclosed a few years later)
Coming soon: Tales of..... the DOG.
(those who knew him will know exactly who we mean)